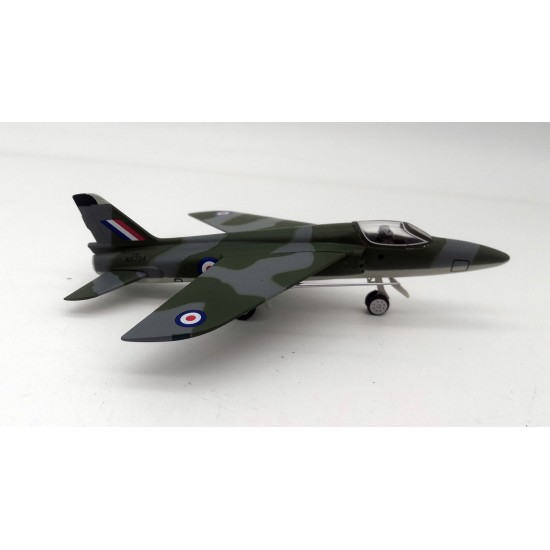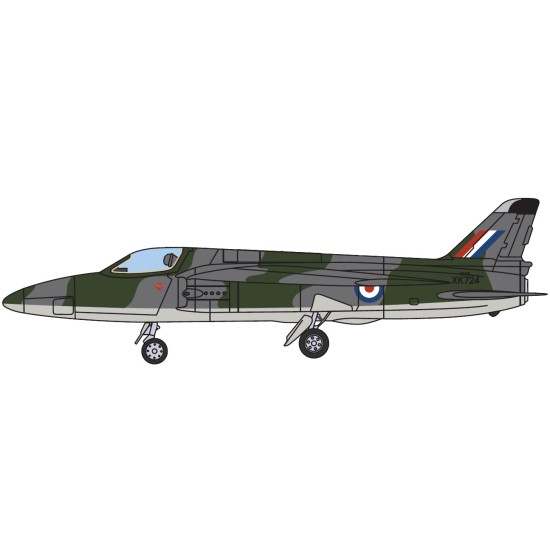 AV7228001 - 1/72 FOLLAND GNAT SINGLE SEATER RAF COSFORD MUSEUM XK724
Following in the contrails of Aviation 72's successful two-seat T.1 trainer variant that has spawned many versions in 1/72 scale, the Gnat's casting was modified to replicate the original solo cockpit 'light fighter' F.1 that first flew in 1955.

The British Folland Gnat was developed as a compact swept-wing subsonic fighter aircraft that was produced by Folland Aircraft. Envisioned as an affordable light fighter in contrast to the rising costs and size of typical combat aircraft, it was procured as a trainer aircraft for the Royal Air Force as well as by overseas customers in Finland, Yugoslavia and India, who used the Gnat in both combat and training capacities.

Although never used as a fighter by the RAF, the 2-seat Gnat T.1 jet trainer variant was also adopted and operated for some time. The Gnat also became well known due to its prominent use as the original display type used by the Red Arrows aerobatic team. The Gnat was replaced by the Hawker Siddeley Hawk.

This RAF version (a limited edition of 360) is rightly missing the underwing extras modelled on later releases of this casting as it depicts the aircraft as it is today, on display at The RAF Cosford Museum.

The single-seater Gnat really looks the part with the smaller cockpit and is wonderfully finished in the correct livery. The paintwork on both features a suitable level of sheen and the markings are all beautifully applied, plus there is plenty of excellent detailing to enjoy. Undercarriage is fixed in the deployed position and the model comes complete with a display stand to use, if desired.
Stock:

In Stock

Model:

AV7228001

Weight:

700.00g

Aviation 72